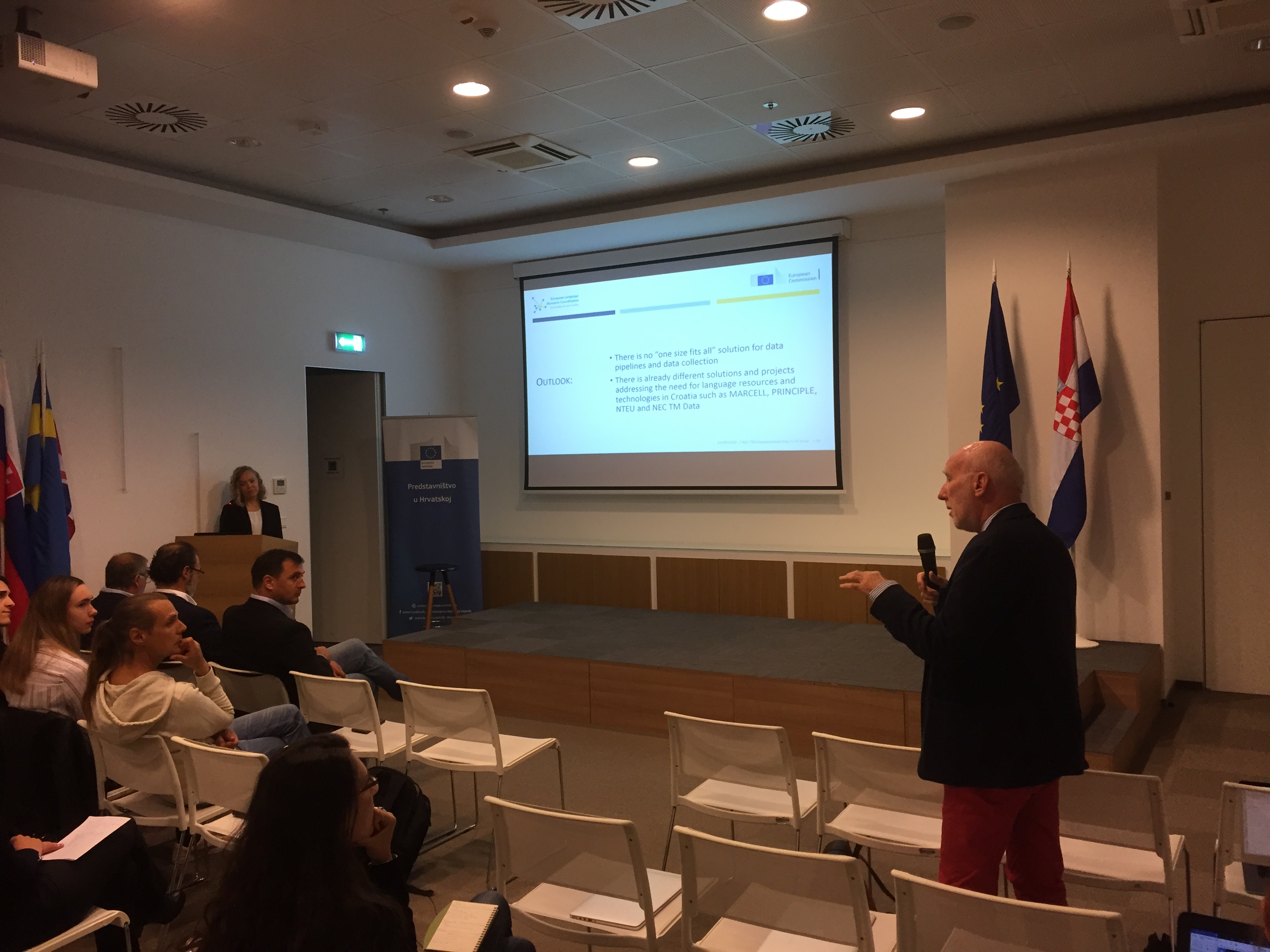 MARCELL presented at the NEC-TM workshop
The NEC-TM workshop was held on 23 September 2019 in Zagreb, Croatia. Within the general presentation of European Language Resources Coordination (ELRC) the MARCELL project was mentioned and presented with more details by its coordinator Tamás Váradi. In relation to the NEC-TM project, the results of MARCELL are very much expected.
Additionally, the information about the MARCELL project was also disseminated with a poster and flyers.
More information at: More information at: https://www.nec-tm.eu/2019/07/05/nec-tm-launches-second-dissemination-day-on-23rd-september-in-zagreb/